About Drone Doctor UK
Find out a bit about us and some of the multirotors we've repaired.
A few words about us
Let us introduce ourselves
Drone Doctor's repair engineers have many years of experience of repairing all kinds of radio controlled aircraft; including quadcopters/ multicopters such as: the DJI Mavic Pro, DJI Phantom 3, DJI Phantom 4, DJI Inspire 1, DJI Inspire 2 and camera gimbals such as the Ronin-M, Ronin-MX, Ronin, Osmo, Osmo+, Osmo Mobile and many other makes and models.
Please return to our homepage to know more about Drone Doctor.
We're DJI's Recommended Service Centre
Trained and certified in the DJI factory in Shenzhen, China we are DJI's Recommended Service Centre in the UK (as you can see on DJI.com). We've been recognised for our high standards and passion for engineering. When you send us your drone or camera gimbal for repair, you can rest assured that it will be looked after by our team whilst we get it fixed up and ready to go for you.
You can trust the dedicated team of technicians at Drone Doctor to get you flying again in no time at all at a fraction of the cost of a new drone. Get your repair underway today and make your appointment at Drone Doctor.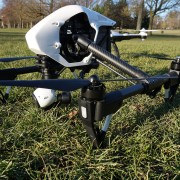 Fantastic company.  I'm a photographer, not a drone geek, and I really valued their assistance with my drone repair. Thanks guys!
A First class service! Drone Doctor UK replaced 2 ESCs on my 3DR IRIS+ after an unfortunate crash. I was back in the air within a matter of days without the hassle of having to DIY fix it or send off to 3DR directly. I highly recommend Drone Doctor UK.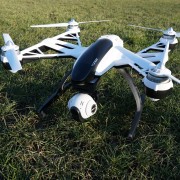 When I flew into a tree (and spent 3 hours getting it down) I thought my Yuneec would be toast.  But Drone Doctor sorted her out in no time and for a reasonable price.